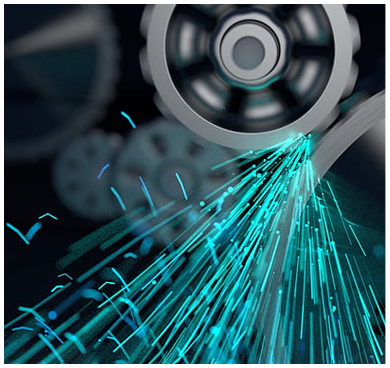 CNC Milling
Our Vertical Machining centers are equiped with Visual Probing Systems wich help us to touch off the parts in seconds with an accuracy of .0001″. Our machines are capable of 3 axis and 4 axis machining which provide minimum number of setups to finish a part, enables us to hold tighter tolerances and shorter machining time. Our Highly skilled and qualified Staff uses latest machining techniques in the industry to maximize the output of the mahine.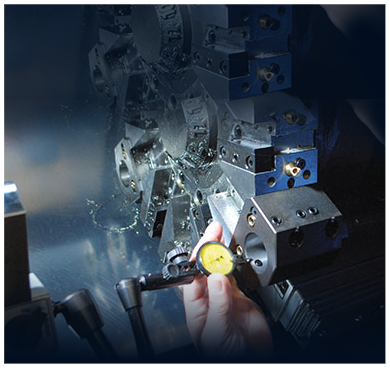 CNC Turning
Our CNC Turning center is capable of 4 axis machine with live tooling in X axis and Z axis, it is also equiped with subspindle and part catcher which enables us to machine complete part all at once. And run production jobs faster. It can turn upto Dia 14″ to a length of 23″.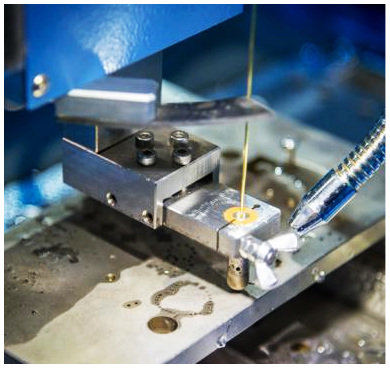 Wire EDM
With our brand new Mitsubishi MV1200S Advance type M800 – Cylindrical drive technology we are able to achieve high-speed precision machining. 4 axis capability make it able to cut independent top and bottom profile with a taper angle of 15 degree. maximum Travel 31.9" x 27.6" x 8.5". Cutting speed of 24sq. Inch per hour with 0.012" brass wire and 38 square inches per hour with 0.012" type d wire.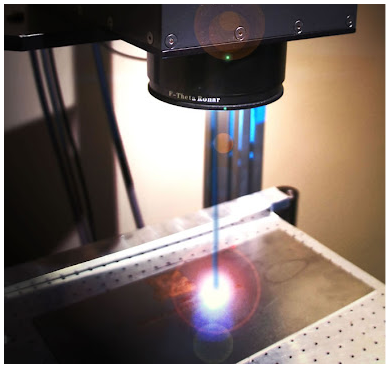 Laser Marking
Our CO2 Laser marking machine is capable of marking parts upto 24″ x 24″, rotary axis enables it to mark on round parts. It have a capability of marking on Anodized Aluminums, permanent mark on bare metals with the help of marking solutions. It can cut and enrave on Non metal material like Plastics , wood etc.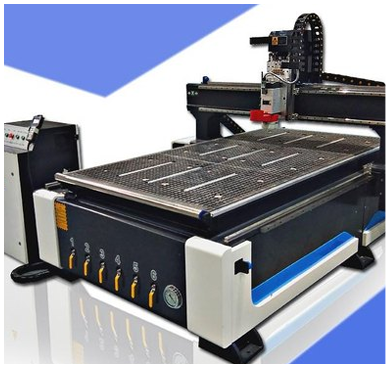 Design Support
With our latest CAD/CAM and Drafting softwares which includes Solidworks 3D Design , MasterCam , Fusion360, Draftsight and Our Graphical Design softwares includes CorelDraw and Adobe Illustrator, We Support ours customers in all design related needs. From 2D Drafting to 3D modeling to Rendering and simulation.